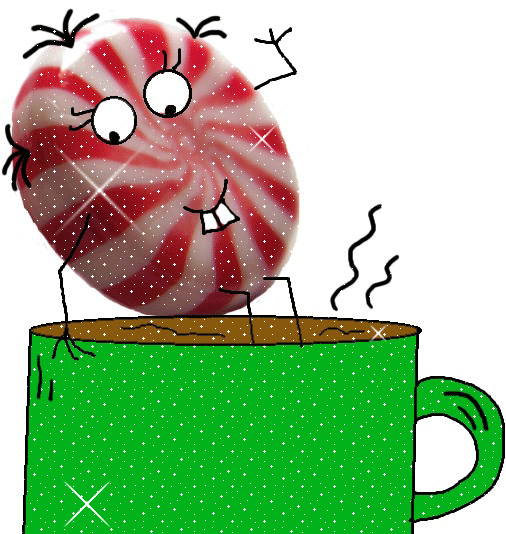 Peppermint Mocha Drink Mix Gift

"Genesis 8:20- And the Lord smelled a sweet savor..."
( Even the Lord thinks certain

things smell good, just like us!)

Ingredients:

¾ cup (180 mL) powdered sugar

¾ cup (180 mL) baking cocoa

¾ cup (180 mL) nondairy creamer

½ cup (120 mL) instant coffee granules

10 peppermints crushed to a powder
Supplies:
Plastic Zip Lock Bags

Candy Canes

Tape

Printable Templates or Make Your Own (Optional)

Mug (Optional)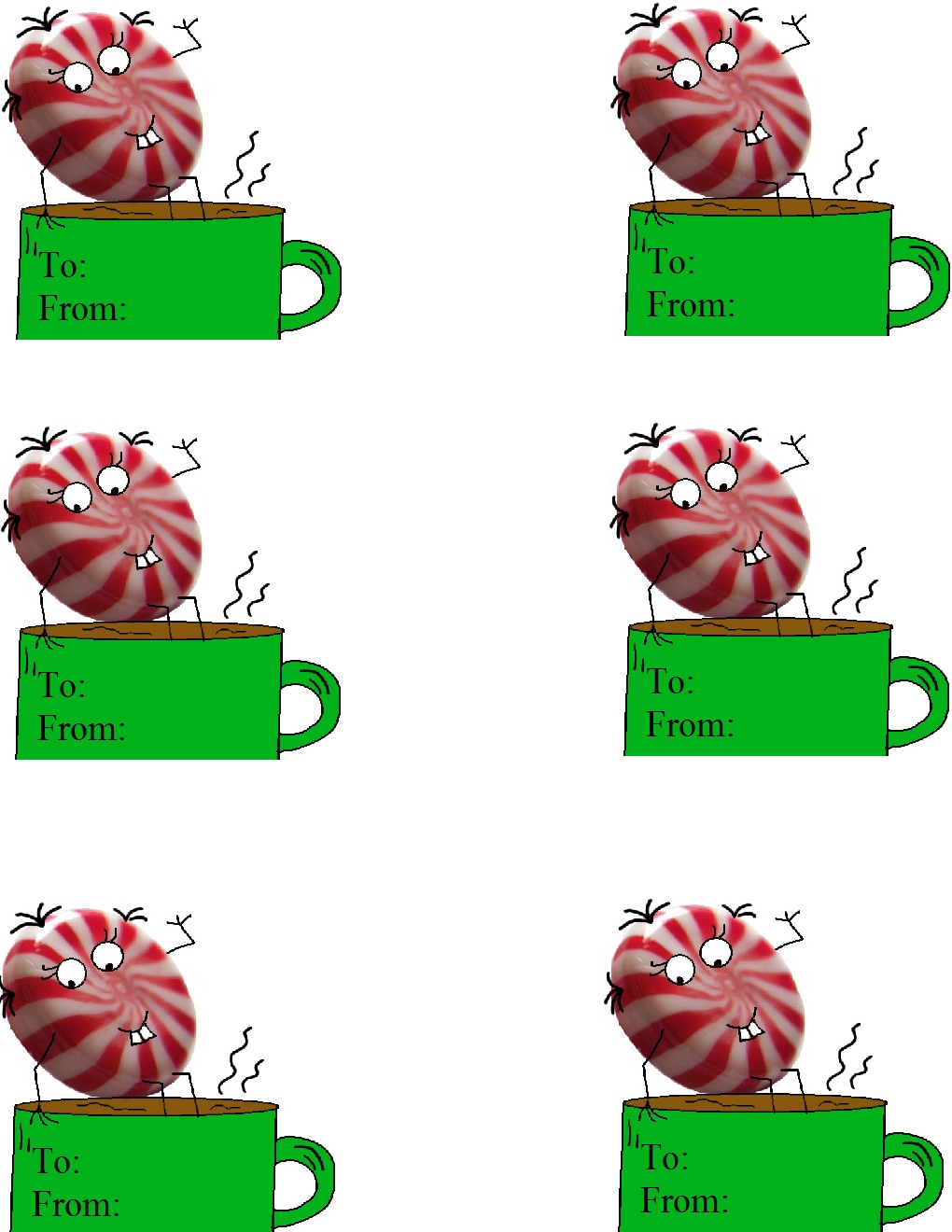 Printable Gift Tag Picture OnlyTemplate: (printable version)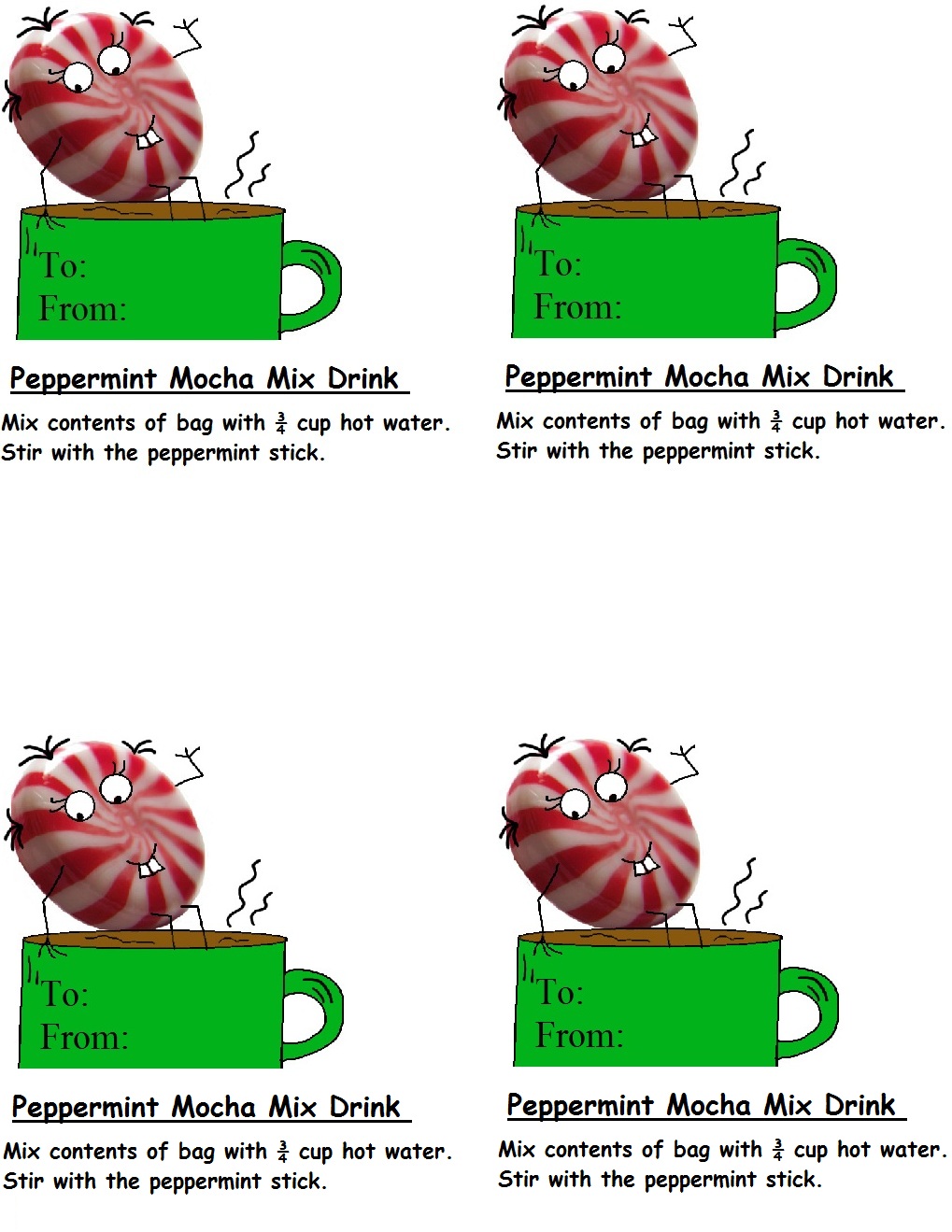 Printable Gift Tag With Instructions Template (printable version)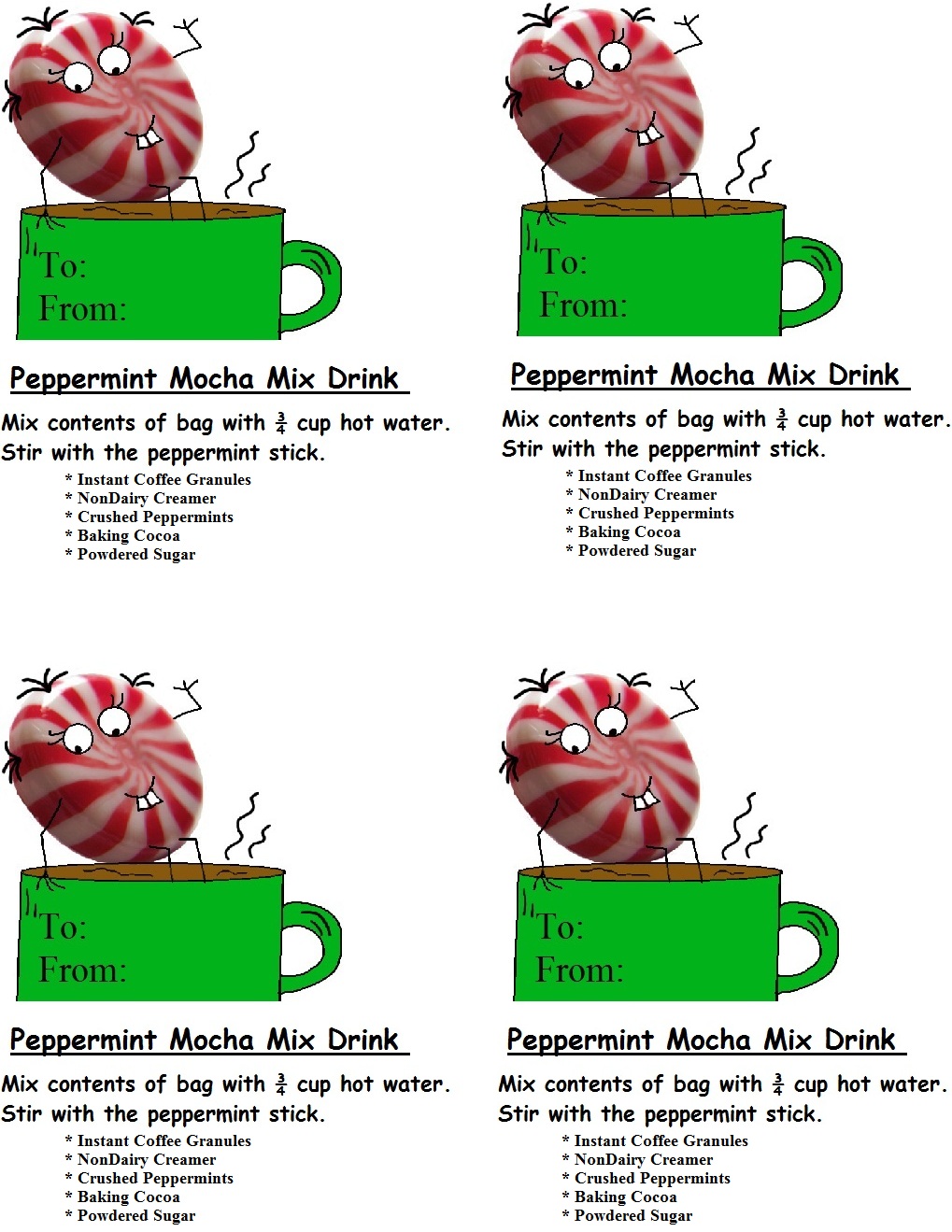 Printable Gift Tag With Instructions & Ingredients (printable version)
Mix all ingredients together thoroughly. Measure ¼ cup servings of the mix and place them in snack size zip-lock bags. Tape a peppermint candy cane to the outside of each bag to use as a drink stirrer. Tape a card with the instructions on the other side.
(Mix contents of bag with ¾ cup hot water. Stir with the peppermint stick.) This will make eight to ten drink mix gift bags. To make an even nicer gift, include a cute mug.
Hand these out as gifts to friends.
Our Take On It:
Have your Kids in Sunday School Class or Children's Church make these cute little Peppermint Mix Gift Bags, and have them give it to their parents for Christmas. Print the Gift Tag Template out. Cut them out for your kids at church for them to tape to the bag. Have them write on it who they want to give it to.